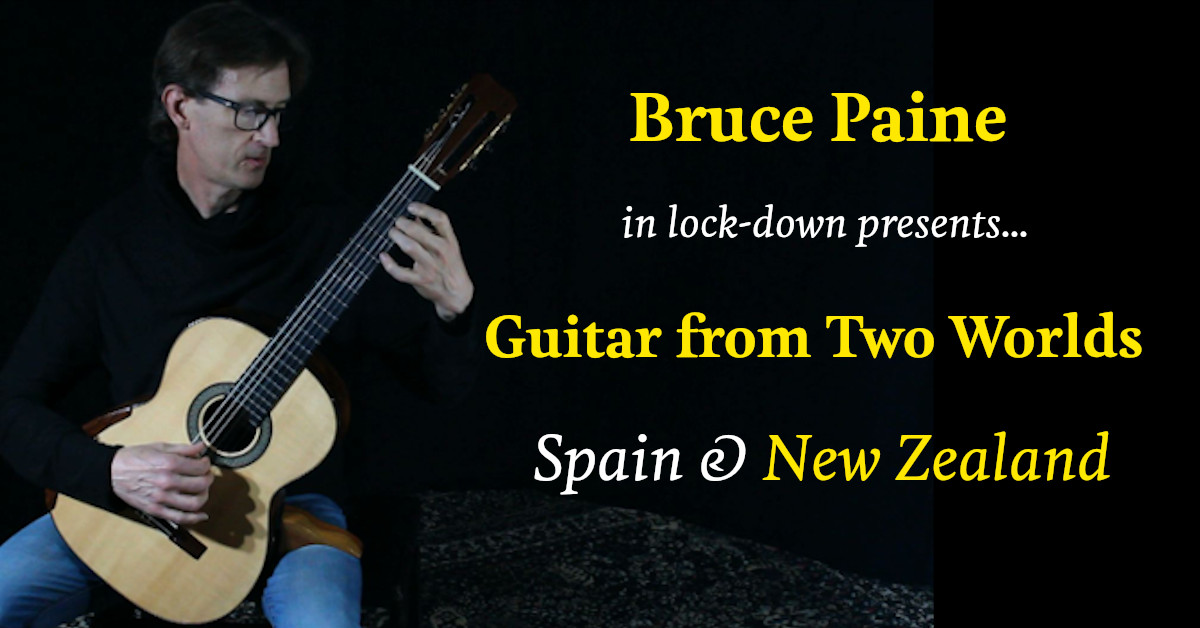 Bruce Paine presents his first virtual recital video recorded at his home studio during the Covid-19 lock-down period.
Viewable on this website for NZ$15 or Eventfinda.
Viewer feedback...
"I watched your online concert. It was both technically and artistically superb. I listened on head phones, I thought the sound was vert clear and immediate."
"Thank you Bruce for that wonderful virtual concert. It came across really well on my good computer screen with earphones. Perhaps more this way from you in future?"

"It made a nice after-dinner concert this evening – thanks!"

Programme details:

Part 1.
Traditional Catalan Folk Song arrangements by Miguel Llobet Solés
1. La Pastoreta, 2. El Mestre, 3. La Preco de Llaida, 4. Leonesa
5. El Noi de la Mare, 6. El Testament d'Amelia, 7. Canco del Lladre
Part 2.
Original New Zealand compositions by Bruce Paine
1. Dream Weaving
2. Circle Dance
3. Tarakihi
4. Waitemata Reverie
Programme duration: 43 minutes.
Recommended optimum viewing via widescreen TV.