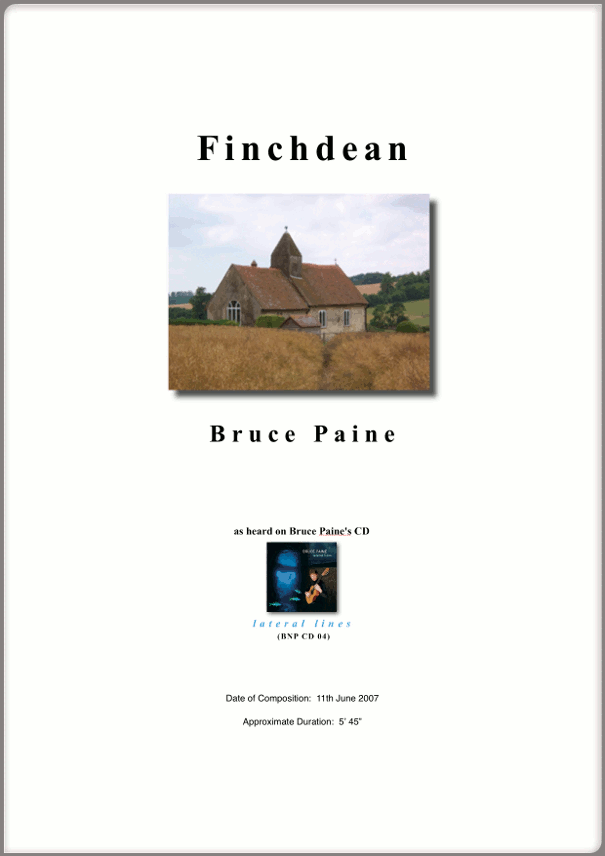 Please note:  This sheet music is no longer available as an electronic download.
Printed copies of selected sheet music titles are available here and via the Centre for New Zealand Music web site.
This is a simplified version of the original and technically demanding piece Finchdean for solo classical guitar.  In order to make life easier for the performer, the cross-string tremolo of the original has been replaced with triplets that retain the feel and intent of the original, with its descriptive textures. While this version is easier to play, it still remains a challenging piece to perform.
This composition for solo guitar, inspired by English countryside and a 14th century chapel, is Bruce Paine's most popular work. It has been performed in countries around the world including New Zealand, Australia, England, France, the Czech Republic and Mexico. The original version is a popular choice for guitar students sitting advanced University level performance exams and has been accepted by the Trinity College of London as valid FTCL level exam repertoire.

 Listen to a sample clip of Finchdean recording (original version)
Download and try page one here

As recorded on Bruce Paine's CD Lateral Lines (original version)