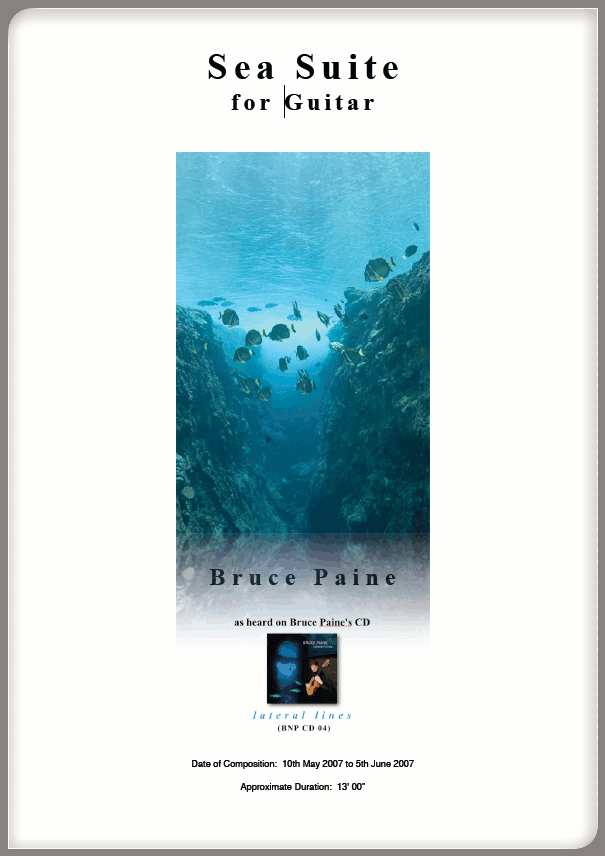 Please note:  This sheet music is no longer available as an electronic download.
Printed copies of selected sheet music titles are available here and via the Centre for New Zealand Music web site.
This original composition for solo guitar was inspired by images of sea life by New Zealand underwater photographer Colin Gans.  The suite has four sections entitled; 'Sea Life', 'The Whale and the Octopus', 'Dance of the Walrus' and 'Shark Dream and Reprise'.  Each of the pieces can be played separately and work well on their own.
As recorded on Bruce Paine's CD Lateral Lines

Listen to sample clips of the New Zealand Suite
Download and try "Dance of the Walrus" here